Academic Support-Tutoring Individual or in groups of 2 or 3. My sessions are customized to the curriculum and materials of the student's  Language Arts, English, Spanish, Social Studies or ESL program at his or her school. I tutor students in Charlotte Mecklenburg Schools, and local private schools.
I focus on building a positive, engaging relationship with my students so that they feel comfortable,  positive, and successful. But, I teach them how to take responsibility for their learning and how meet the accountability of their teachers and classes.  Then, I go through my 20 years of techniques and materials. I ultimately  use  methods that are the best for each student; everyone is different and needs a special blend of learning strategies.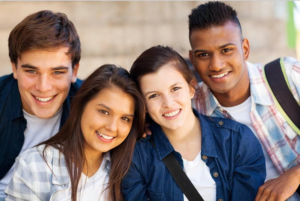 Kids Classes- All Levels of Spanish, Language Arts, and Social Studies
I teach Spanish enrichment programs and camps for private groups and private schools. The most popular are Spanish for Little Learners- ages 4-6, KidzSpanish- ages 7-10, Speak Spanish Now– ages 11-14, and Spanish I Bootcamp: A Review.
My Around the World in 5 Days! camps are a favorite.  Geography, global awareness, history, and culture are presented in a fun environment with plenty of games. They can be customized to any age group.
SKYPE. I now offer tutoring sessions via Skype. Students and parents don't have to leave home! Just log in on a computer somewhere, and it's a face-to-face  Skype Tutoring Date.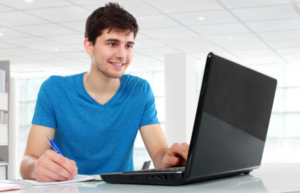 Contact me for specific interests and needs. I can customize my program to the age, developmental level, and academic needs of the student.
Adult Classes-All levels
Spanish Classes. Let's have some fun! Adult classes are completely customized to practice the speaking needs of the group, or the more specialized academic needs, or professional Spanish needed..  My customized materials are also used.  Fun, relaxation, and utility are musts  for adult learners. Any class series can be customized to the needs of the learners.  Spanish for traveling, conversational practice, or other vocabulary domains are available.  Here are some popular thematic classes.
Hablar y Cocinar. Speaking and Cooking. A multi-sensory experience using food, the history and the culture of Hispanic food, cooking, and eating. Learners choose an emphasis on Spanish or Mexican cooking.
El Arte y La Lengua. Art and the Language. Art history at its most fun! Every vocabulary group can be learned or practiced while looking at and talking about art.  Learners choose a period or group of artists in the Hispanic world.
La Música y el Baile Flamenco. Flamenco Music and Dance. Learn and speak about the fascinating flamenco culture of southern Spain.
La Conversación y La Cultura. Conversation and Culture.  Learn and practice Spanish conversation at your level with as much customization as you would like. An emphasis on Hispanic communicative culture is brought in.